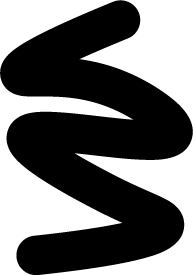 – Consulting and digital strategy –
Transform your Online Presence with Histoires Digitales
Digitalization is essential for any company wishing to succeed today. We are in an ultra-connected world and every day new technologies are emerging, disrupting our habits and creating new challenges and opportunities.
It is necessary to know how to choose and use digital tools, build your brand identity, and put in place a suitable communication plan to avoid wasting your money and time.
With more than 15 years of experience first in International companies and then with more than a hundred customers, we are able to accompany you and guide you in this constantly changing digital world.
Can we be honest for a moment?
The last thing you need is:
Outdated theory and strategies
You're not interested in what might have worked in the past or what you might find in a book or on the Internet.
You want to be guided. e and surrounded. e by experts from their industry, always active for cutting-edge content and information.
What you really need:
Proven concepts and knowledge
You want to learn from people who don't just talk, but act and have results to prove it.
At Histoires Digitales, we are not just an agency that produces advice, we also put them into practice for us and our customers.
– Our methodology –
Step 1
Understand you
The first step is to understand your business, your target audience, your business goals and how your current online presence contributes to those goals. This usually involves interviews with key team members, an analysis of your existing digital assets and an assessment of your market positioning.
Step 2
Benchmark
We conduct competitive analysis to understand how you compare to your competitors in the digital space. This includes analysis of SEO performance, social media activities, content strategies, etc.
Step 3
Audit of your online presence
The online presence audit includes analysis of the website, SEO, social media, content, UX, etc. This helps us identify areas that need improvement.
Step 4
Strategy creation
Based on the information gathered during the first three steps, we develop a digital strategy that aligns activities with business objectives. This strategy generally covers SEO, SEM, social media marketing, content marketing, email marketing, etc.
Step 5
Implementation
Once the strategy is approved, we move on to implementation. This may include creating or redesigning websites, optimizing SEO, setting up online advertising campaigns, developing content, etc.
Step 6
Monitoring and improvement
Once the strategy is implemented, we regularly monitor performance using analysis and monitoring tools. The data collected helps us to refine and adjust the strategy based on the results obtained.